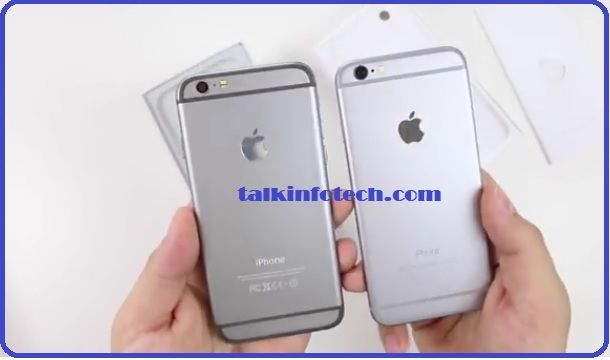 Do you want to know whether your smartphone  is fake or original?
You know, it is amazing to discover that  many people carry mobile phones around without knowing whether or not they are original or fake.
Before I continue, let's talk about the disadvantages of using a fake Smartphone.
Poor user experience.
One of the reasons we all need original phone is great efficiency which brings about a sweet user experience.




If you purchase a fake smartphone for use, I assure you from the beginning it may look like its is cool, but it is just a matter of time, you will soon start getting frustrated by its inefficiency.
Some of the functions will not work or perform properly.
You would have wasted your hard-earned money on the phone that does not give the best of service.
After some time the phone will become very slow in performance
Their batteries do not last and with time they start getting hot and drain battery life
Fake phones can explode at any time and may cause harm to the user.
Etc.



Having taken a look at a few of the demerits of buying and using fake smartphone, let us now see how to detect if our smartphone is fake or original.
And in this article we will discuss based on popular top smartphone  brands and later on others too.
But note that some of these codes can work in other unpopular brands as well.
There are certain codes that can be used to indicate whether a smartphone is fake or original
Follow the procedure below:
See Also
NOKIA
Type *#06# and press send.
The above code will display the IMEI number of your phone, indicating it is an original Nokia phone and can be used to confirm all other android phones.
Note: And if after typing the above code, the first two digits of the displayed number of the IMEI is not 35, then that smartphone is fake.
Type *#0000# and press Send
This code helps to show you the manufacturing date of your smartphone.



If that code is activated on a fake Nokia phone, it will not display such details.
That will indicate the smartphone is fake and not original.
Type *#92702689# and press Send
This shows production and expiring date.
Am sure someone will say "expiring date"?
Yes, expiring date. Of course phones expire.
They are designed to last for a certain number of years after which they start failing.
Just like your various flat-screen technology TVs.
Nokia 3310, Before You Buy Please Read This
Nokia 6.1 vs Nokia 6.0 These Differences Matter in Year 2020
This Whatsapp  Flaw May Expose Group chat
They do expire.
So for those who often don't mind purchasing used phones, you can guide yourself by checking out the expiring date of the phone You want to procure using the above code.
All other brands including Android phones  like Samsung, , Infinix, Techno,  and none android like iphone etc, you can use the following codes for various tricks.
IMEI – type and send *#06#
Battery Status type and send  *9998*228#
Confirm how original your phone is *#0228#
And also remember *#06# will indicate if your smartphone is fake or original even in these versions and other brands of smartphones mentioned.
How To Stop People From Tapping Your Private Calls
Type ##61#
How to Block All Incoming Calls
Dial *35*0000# to Cancel Dial #35*0000#
Check our subsequent articles for more smartphone secrets and tricks.



(Visited 2,089 times, 1 visits today)