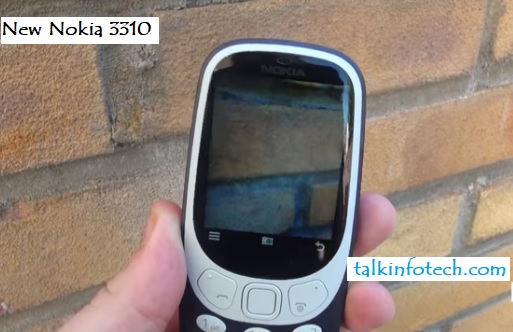 New Nokia 3310 was launched about ten months ago.
But our readers, followers and fans have being asking us to make a review on it to enable them buy wisely.
Recall the old or initial Nokia 3310 was an epitome of a rugged device with long battery life as well as the Snake game that was unique.



When it fizzled out of circulation, many still placed demand on it from time to time.
In fact, I writing this article had one which I enjoyed throughout when it was trending.
The essence of this review is to help you make an informed choice while considering a phone to buy especially new Nokia 3310.
We will talk about its Plus (+) and Minus (-) in terms of features, design, connectivity speed, etc.
New Nokia 3310 Features
We will take a look at 3 different areas of the phone to determine its features.
Design
Looking at the facial view of the new Nokia 3310, you will be reminded of the old model Nokia 3310 design and physical shape structure.
Although a critical examination of the strength of the material used in producing it, you will find out the new Nokia 3310 is less stronger than the old and original version.
But the shape, the curves, design layouts etc. are all the same with the original copy of the Nokia 3310 phone.
However, I believe what Nokia has tried to achieve in terms of this design scheme is to foster modernization and portability.
Recall also the initial Nokia 3310 was a bit bulky to hold and heavy in terms of weight.
But new Nokia 3310 is small and lighter weight-wise.
Similarly, the main material used in the design of the device cover case is plastic, that is what accounts for its light weight nature.



Of course some of us do not like moving around with heavy phones in our pockets or purses, hence that will be a plus to people in that category.
Therefore concerning weight difference, New Nokia 3310 weighs 79.6g while the old Nokia 3310 weighed about 137g.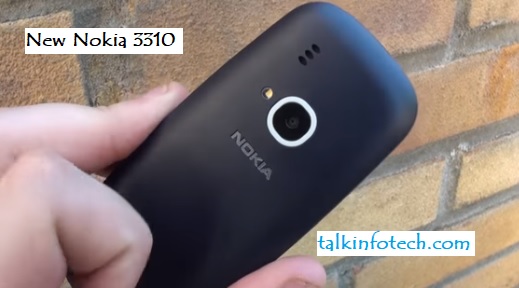 Colour
New Nokia 3310 affords users the choice of about four different colours of the traditional dark Blue, Grey, Yellow and warm Red.
All the new colours, you will agree with me have something close to the Nokia Lumia phones of recent years.
But based on the memories am sure many people may prefer the dark blue colour which reminds them of the original Nokia 3310.
Oh well, for basic tasks, you wouldn't mind using this phone except for advance work that involves high resolution multimedia files which will entail you need an advance smartphone.
Display
New Nokia 3310 unfortunately has quite low resolution of 240 X 320 pixels making viewing of photos not so enticing.
With regards to this issue is, in these days and times, phone display quality is a huge consideration as multi-media is now an integral part of mobile phones operation and functionality.
Hence with such a low resolution configuration, many will not be excited viewing multimedia files like pictures and videos.
Needless to say you won't be watching videos on this device the way you wish you could , even the games are low end and mostly 2d games.
Do not also forget that new Nokia 3310 is not touchscreen.
You will have to navigate around it using the keys below rather.



SEE ALSO:
Performance
New Nokia 3310's performance is slowed down by the fact that it's not touchscreen based.
It does not run on android, windows 10 mobile rather, it operates on Nokia's feature Operation System.
It comes with quite a number of basic apps, folders and functions, including
Call Logs
Contacts
Photos
Internet
Messaging
Snake
Mobile Store
My Apps
Settings
Notes
Calendar
Camera
Apps and Games
Music,
Weather
Radio
Calculator
Extras,
Files
Voice Recorder and Counters.
You could download apps and games from a certain app store, but we noticed it could only make available games compatible with new Nokia 3310.
Another failing point of this phone is that it is only compatible with 2.5g network capacity.
This makes its browsing very slow which implies that there are no 3G or 4G network capabilities on the device.



Similarly, the new Nokia 3310 has no Wi-Fi. These days people take advantage of Wi-Fi facility to enjoy internet resources around, given this demerit, many may have a rethink.
Also, the internal memory of the phone is only 16MB, which means you will need a microSD memory card to upgrade and store whatever files you wish to keep in.
Gaming
The Snake is back with more enhanced features and colours.
Aside from Snake on the new Nokia 3310 , with the phone also are games like  Asphalt 6: Adrenaline, Diamond Twister 2, Doodle Jump and Drag Race.
All cools games but with less gaming enhancement and capacity.
Just make up your mind that you will play these games with a very low performance quality state, especially with respect to things like graphic resolutions and sharpness of image.
(Visited 1,039 times, 1 visits today)