Are you wondering how to install drivers on your windows computer?
This article will guide you step by step on how to accomplish the task with no step skipped.
You may have had your computer operating system reloaded or any of your hardware drivers like LAN, VGA etc drivers are now corrupt.
And you want to install them back by yourself to restore the full functionality of your pc, so this article will be your great companion to do that.
A computer driver is a piece of software that helps the hardware component to function properly.
Drivers can come as downloaded copies, CD or DVD discs or even in a flash drive.
In this article, we will assume that the driver has been downloaded into a folder in your computer.
However, irrespective of where the driver file is stored, the process of installation is the same only that when you get to the point of accessing the driver, you pull it from the media where it is stored.
So now let's proceed to the steps to guide you in the installation.
Steps on How To Install Drivers In Your Computer
Note: We want to drive the network adapter (LAN card) of our computer.
First ensure the driver is downloaded or copied into a folder in the computer.
Right-click on This PC or My computer icon on your desktop.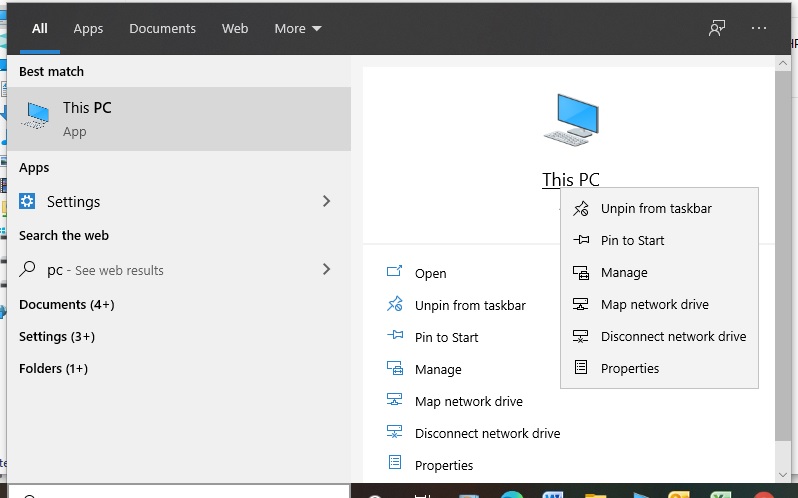 Click on Properties
Hit the Device Manager tab
So click a small arrow at the left-hand side of the Network Adapters tab to show the name of the LAN facility to be driven e.g Realtek PCIe GBE Family Controller.
It is important to note that while the LAN card is yet to be driven, there is a yellow mark beside it representing a warning sign to show the driver is yet to be installed.
The next thing is to right-click on the Realtek PCIe GBE Family Controller and select Update Drivers
Then select Browse My Computer for Driver Software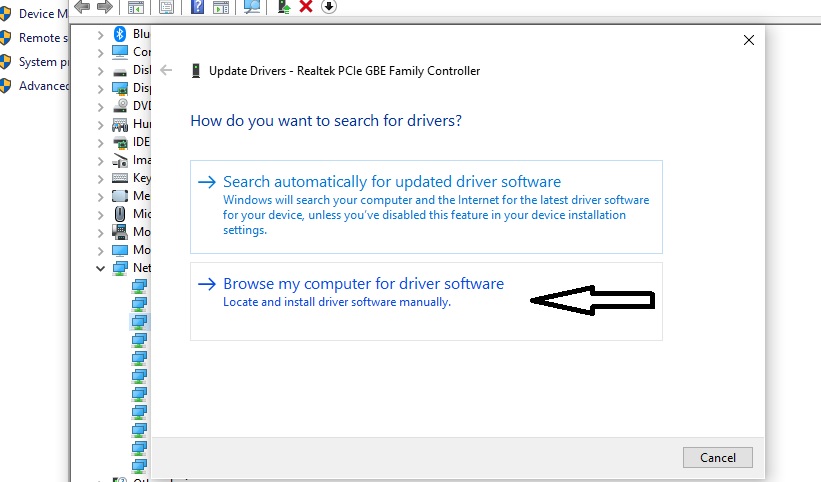 So you will browse to the folder that you copied the driver to in your PC.
In this exercise it was stored C:\user\talkin\document\LAN Driver


See Also:
Latest Windows 10 Update
How to Activate Windows 10 Dark Mode
This is how to change windows 10 password in few steps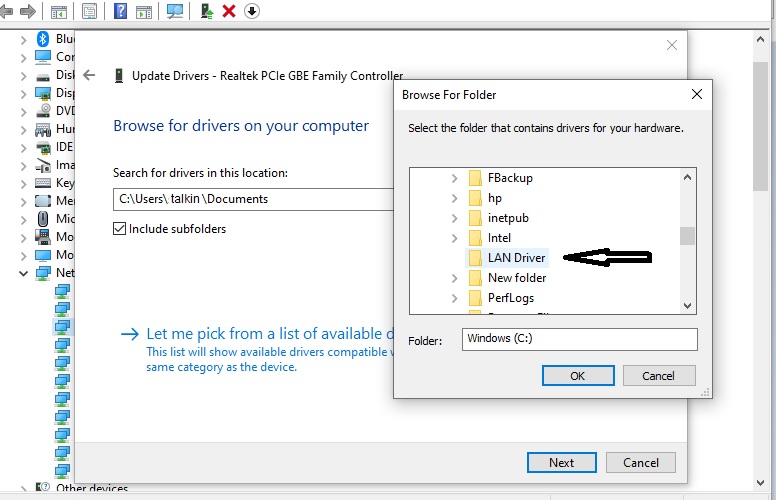 Yours may be on a different directory; all you just need to know is how to locate it when it's time.
Therefore, you click on the driver folder and click okay.
Click Next.
So now your Driver is installed successfully..
So that is how to install drivers in windows operating system all by yourself.
It does not matter what physical component of the computer you are driving, the steps are all the same.
Of course you can see that learning how to install drivers on pc is quite easy.
(Visited 183 times, 1 visits today)