Web browsers for most people are the most important software in their computer.
(Please Note that at the end of this article are links to download these top 5 web browsers of 2018)
Most times, it is difficult to decide which web browser to use with your computer or mobile device.
Thankfully, there are almost uncountable of them around the internet.
Read Also: See 5 Tremendous Advantages of Amazon Hub that makes it Irresistible to Own One



With so many options, it is best to try out as many as you can to find the one that best suits your need.
In the past couples of months, I have installed almost all possible internet browsers trying them out myself to determine which one is the best.
And the key attributes I have been looking out for are:
Built-in features
Ease of use
Overall speed on high and lower powered systems
Security
Therefore, in this article I will discuss 5 top web browsers used both on Windows, Linux, and Mac computers and at the end, I will tell you my favourite.
So if you are ready, then am also set, let's go.
I will start counting down from number five towards one.
Vivaldi
This web browser is developed by Vivaldi Technologies. It is good to mention that one of the Co-founders is also the co-founder of Opera.
It has a couple of cool features some of which like the Tab Stacking helps to allow you group multiple tabs into one.
Vivaldi also has Tab Stack Tiling feature which enables you to display multiple tabs side by side or in a grid layout.
When you launch Vivaldi, you will be greeted by multiple tabs of various websites ready for you to cruise through at the speed dial page or landing page as you may call it.
Vivaldi's speed is quite awesome and makes the browser one of the premium web browsers in 2018.
Along the left side of the Vivaldi, speed dial page is the bookmark which enables you to bookmark pages you will like to visit frequently and even offline.



On the left pane, there is the download tab, a spot to take notes and history. You can add a website there as well.
For instance, you can add sites like amazon, youtube linkedin , Microsoft and others depending on which ones you will like to have around there.
You can make the side tab wider by dragging to expand especially if you have to work on multiple sites at a time.
With Vivaldi, you can install extensions from Chrome store by first selecting the Vivaldi Menu icon at the top left side, got to Tools, select Extensions.
Here you can see which extensions you have already installed and the Get More Extensions link below which allows you to choose more extensions of your choice to add to Vivaldi web browser.
The restrictive factor that has made Vivaldi not topmost on this list of top 5 web browsers is the fact that it is yet to be available to install and use on Android and IOS.
Brave Browser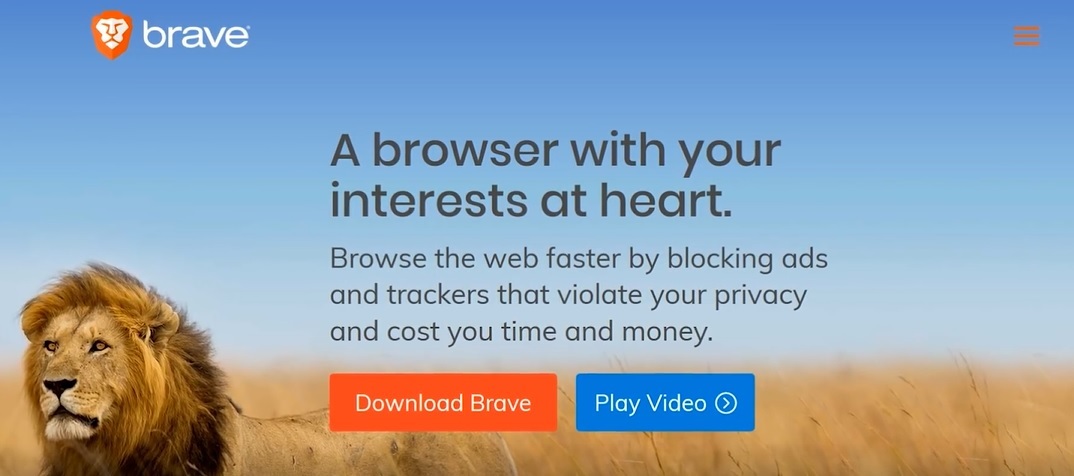 This browser is picked among top 5 web browsers of 2018 especially for those of you who place a premium on your online privacy.
Keeping one's identity secure and protected online is critical in this net generation for many reasons.
A lot of people need a browser with effective online privacy capability and on that, Brave browser quickly comes to mind.
By default, Brave browser blocks and restricts ads and tracker thereby making your browsing experience fast and safe.
You May :Like This Too :
It enables you to make use of extensions beyond only browsing to block ads and trackers as well as extend its' functionalities.
With a Brave browser, you can set any of the sites by default.
You can set Yahoo, Youtube, Wikipedia, GitHub, Twitter or any another platform as default.


Although with limited extensions, it has prominently on its list some of the following:
1Password: Password Manager and Secure Wallet
Bitwarden: A Free and Secure Password Manager for all your devices
Dashlane: Another pretty nice password manager you may need
Honey: automatically finds and applies coupon code when you make purchases online.
LastPass: award-winning password manager. Helps you to secure and manage your password from any computer or device
PDF Viewer: allows you to view your pdf documents without hassle.
e.t.c.



After testing this web browser, you will be convinced why it made our list of top 5 Web Browsers of 2018 to embrace.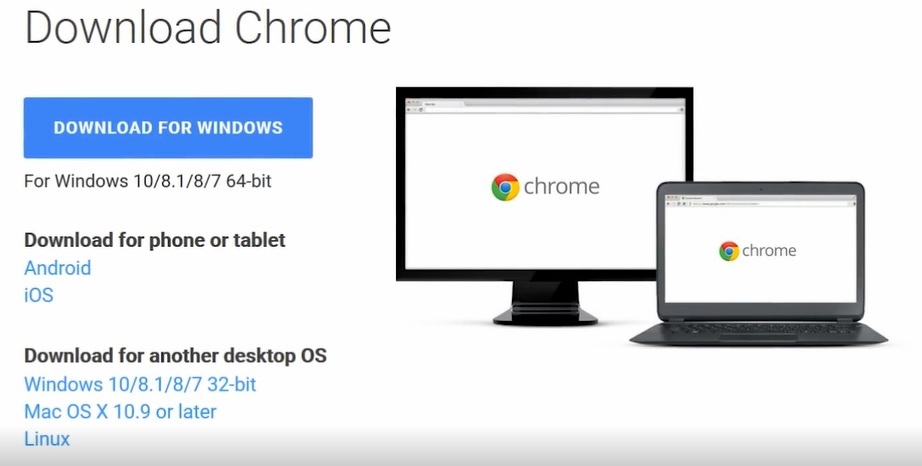 Actually, this browser appears to have reduced about two steps away from number one ranking due to a few issues I will explain shortly.
Even though this is the most widely used web browser in the world as at today and deserves to be the first on any ranking table.
But its lack of innovative factor over the past few years and coupled with slow speed on a system with low RAM form the primary reason chrome is no longer number one.
Permit me to say on my latest laptop and desktop systems, Chrome's performance is great without issues.
SEE ALSO:
However, on an older pc with lower RAM, Chrome was the last to open with the slowest performance in terms of browsing speed among the web browsers I tested.
Chrome is still one of the best browsers on your computer and part of its advantages include basic and simple design interface which makes it very easy to use.
With Chrome, tabs can be dragged around even outside the main area and dragged back without any challenges.
Hence Chrome has made this list of our top 5 web browsers of 2018.
2. Opera
In the runners-up to the number 1 of the top 5 web browsers of 2018 is the Opera browser.
Initially released as far back as 1995, Opera has always been an innovator in browser technology.
Opera has many valuable features such as Pop-up blocking, Private browsing, Tab browsing and many others and has later been adopted by a couple of others around the net.
Opera currently has a free unlimited VPN feature and a built-in ads blocker.
If you do not have a fast internet speed, you will appreciate the Turbo feature of the browser which will help to compress web traffic for faster speed.
On the upper right of the speed dial page, which is like the easy setup icon you have two radio buttons to offer you the option to switch between light and dark theme depending on which one you prefer.
Also feature to change the wallpaper, select whether you want to block ads or not, along with other settings you can configure easily.
Opera as well has extensions, but if you need more choices, you could install the chrome extensions add-on which will allow you to install Chrome extensions in Opera.
Available on almost all platforms with great features am sure someone will be surprised opera is not more popular than it is right now.
The above features and more made Opera the number two on our list of the top 5 web browsers of 2018.
FirefoxComing at the number 1 position is the Mozilla Firefox and beating Opera browser slightly.
After this explanation, you will understand why it comes first in our list of top 5 web browsers of 2018.
Firefox had the largest updates in ten years which they code-named Firefox Quantum.
The updates brought in an engine for faster performance that uses less computer memory when loading pages.
This was especially noticeable while I was testing with my older computer system as compared to a few others like Chrome and Brave.
Synching between devices works great. You could even share open tabs between desktop, cell phone and tablet with the same tabs feature.
Firefox has introduced the new system for extensions with the quantum update that will prevent the developers from making malicious changes to the internal code of the browser.
Due to this, many users were not satisfied when some of their extensions no longer worked.
To be fair, the developers of these extensions were notified nearly two years prior to the update changes.



Firefox also has thousands of themes that can change the appearance of your browser.
Whether you have a low or high powered system and you are looking for a browser with a clean looking features with plenty of features as well as add-ons, this could be a good time to try out Firefox.
Having done this analysis, I will like to say there are a couple of other browsers you could just check out and that may worth your time as well, who knows you may just like any of them.
There is Microsoft Edge for Windows 10, Safari for Mac OS, Tor browser – privacy and security centered browser for Mac and Linux and Opera Neon which is a cool experimental browser for Windows and Mac.
So to download these top 5 web browsers of 2018, simply check the following links :
5,Vivaldi Click Here >> Download
4..Brave Browser Click Here >> Download 3..Chrome Click Here >> Download
2..Opera Click Here >> Download
1..Firefox Click Here >> Download
(Visited 445 times, 1 visits today)