Tech support software is a solution used to manage technical support activities in an organization.  They are so helpful to a level that they are handy to make customer support and technical requests properly and efficiently handled.
Typically, free tech support software comes with functionalities such as chat support, support ticket tracking, call tracking, incoming calls management which give room for easy and adequate management of calls between customers and vendors.
Most of them cost a fortune to procure however, there are quite a number of free tech support software around one can get through mostly in trial schemes.



We have decided to put together a list of some of the free tech support software which can be effectively used by companies to support their business operations.
YOU MAY LIKE THIS TOO   
See a list and website links of some of the popular  free tech support software below: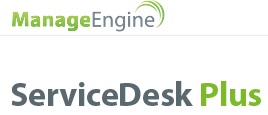 ManageEngine ServiceDesk Plus as it is called is web-based tech support and asset management solution. It has features to cater for incident management or what is referred to as trouble ticketing, purchasing, contract management, self-service functionality platform, knowledge base, and asset tracking.
Cost –wise, it is affordable and may have a free trial scheme and exists in standard edition and Information Technology Infrastructure Library, ITIL edition.

Zoho Desk is a tech support software which is web-based built purposely to help your company or business generate a strong bond with your customers.
The concept behind Zoho Desk is to ensure that customers will become more empowered as they enjoy your products or services, agents become more productive even as managers are expected to become more impactful.



The software is customizable to tailor it specifically to your needs and requirements.
Cost-wise, it does not need you breaking your bank as it has the free trial and premium scheme.

LiveAgent happens to be one of the most reviewed Tech Support Software maybe because it is been used by most big companies in the business arena such as Huawei, forbesfone, BMW, Yamaha and others.
LiveAgent has numerous features as much as above 170 useful features ranging from livechat to phone support, social media integrations, support portal and API.
Cost-wised, LiveAgent has 14 days trial after which you can proceed to buy or not and credit card is not involved in the trial sign up.
READ ALSO:

Vision HelpDesk comes in modules of Customer Service Software Tools, Help Desk Software(Multi-channels Help Desk, Satellite Help Desk(Multi Brand Help Desk, Service Desk (ITIL/ITSM Help Desk) which makes the solution all encompassing.
Another unique feature of Vision HelpDesk is that it allows users the opportunity of managing social platforms such as webforms, twitter, facebook, calls and even emails directly.
Vision HelpDesk offers free tech support services but at a trial level.

Alloy Navigator Express is a well-crafted  Help Desk/Asset Management software for SMB. This software has everything you need to manage help desk support operation and software/hardware inventory.
This solution is suitable for IT companies looking for ways to streamline their help desk operations
The software has the following features:* Help desk ticketing with automatic prioritization, routing, and escalations * Self Service Portal * Email response management * Network Inventory and PC Audit * Knowledge Base.
(Visited 450 times, 1 visits today)