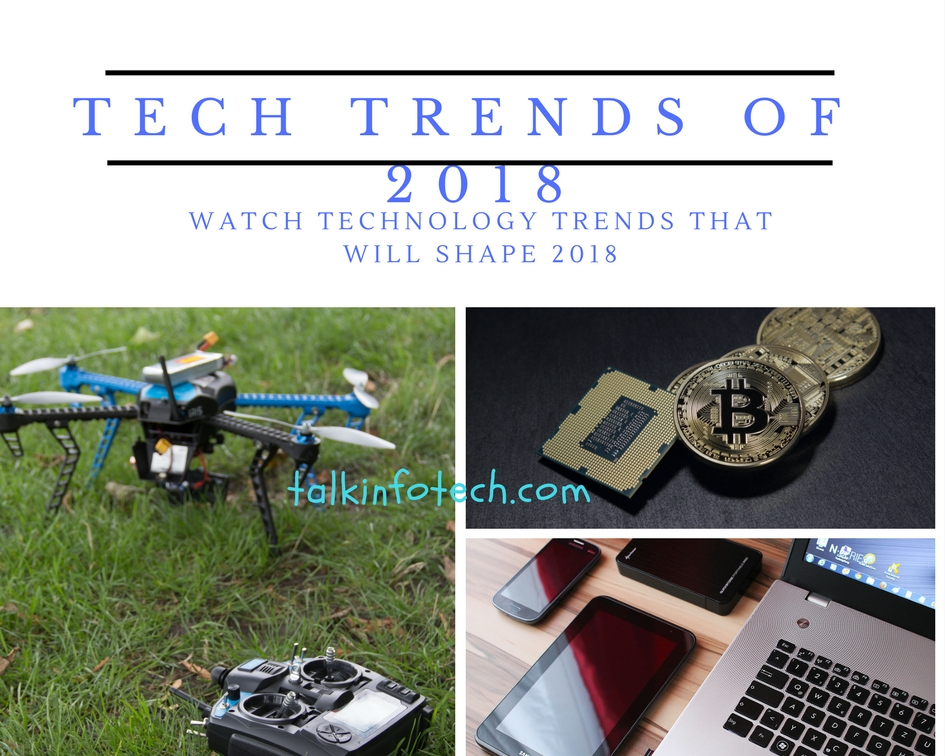 Technology trends keep evolving year in year out.
As they continue to roll out, humans needs keep been addressed easily and smartly.
With systems like Amazon Alexa more enhance in 2017, most technology companies are poised to come out with more surprising solutions in 2018.
Just in case you are hearing of Amazon Alexa for the first time, it is an intelligent personal assistant which is capable of a lot of things by itself.
It does some of the following things and more:
Voice interaction
Generating To-Do list
Music Playback
Streams podcasts
Setting alarms,
Playing audiobooks,
Providing weather, traffic, and other real-time information and reports.
Alexa is also known to be able to control other smart devices within the home



That is just by the way, this article centers on technology trends that will shape the world in 2018 year.
In 2017, we heard about technology explosions like in cryptocurrency, smart devices such as Smart TVs, Super features in Smart Phones, advancement in functionalities of mobile devices as a whole etc.
From our research, 2018 is going to be even more awesome with regards to technology.
We will attempt to talk about great technology trends that will provide uncommon functions in this year.
Technology Trends that will impact the world in 2018
Home Robots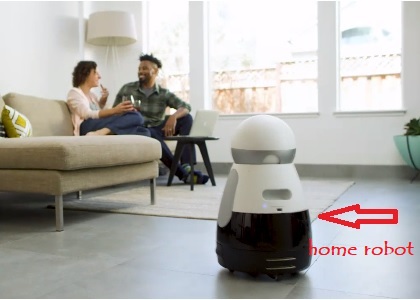 Home robots are artificial humans in homes that function and operate in certain ways as living beings.
They are products of artificial intelligence (AI) that can do a lot for human beings even domestically.
These robots are capable of handling most common daily tasks.
Chores like answering telephone calls, cleaning the floors, selling items in shops, watering the flowers and plants, placing, pacifying and watching over babies, vacuuming the rugs etc.
Although they have been in existence, most organisations and individuals now have awareness about the importance of the said robots.
Besides, our findings have shown that companies into robotics and artificial Intelligences keep improving their efficiencies and functionality all the time.



Knowing the usefulness and the advantages that come with home robots, people and companies are willing to invest more in them this 2018.
On the other hand, many people have become scared thinking robots may take over their jobs in 2018.
The reality is that robots may not do all kinds of job.
Hence the advice is, learn a skill that robot can't handle.
Hence, home robots make our list of technology trends that will create lasting impacts in the world this 2018.
Seamless Conversation
Due to advancement in technology, this year we are likely going to see superb machines engaging in conversation with humans flawlessly.
Microsoft for instance recently graded its voice recognition software with an error rate of 5.1 percent. After test.
This suggests that the efficiency is likely getting to 99% soon with more efforts.
The implication also is that soon we may start seeing humans engaging in conversations with their devices both ways with little or no hiccups at home.
This interestingly will constitute technology trends of 2018 that will leave impacts.
Wireless Charger 2.0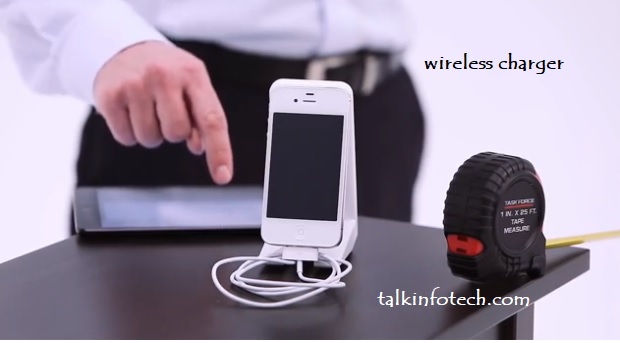 One of the tremendous technology trends of 2018 perhaps is wireless charging system coming up.
Do you remember the feeling you often have when you all of a sudden notice your phone battery turning red?
And you have to find a charger and light socket with which to plug your phone to it.
Then even after plugging, it has to be stocked there on the corner up until it is reasonably charged.
A lot of inconveniences you may say.
SEE ALSO:
But all that has started changing as companies are already developing wireless chargers 2.0 technology to allow charging of device via the airwaves.



In fact, the Federal Communications Commission, FCC in the United States has granted approval to two companies, Powercast and Energous to produce wireless chargers.
These chargers are capable of charging multiple devices be it a laptop, tablets, mobile or smartphones.
Did I just hear you say "technology!"? sure.
Am pretty certain the world is in for a lot of technology trends surprises in 2018.
Long-Lasting Laptops
Many users of laptops keep wondering why a mobile phone can stay for 24 hours or more before been charged, but laptops stay just a few hours.
This is frustrating most times knowing you have a brand new high-end laptop with battery life lasting just a couple of hours.
In our research as well, that will change in this 2018 as major manufacturers are set to produce more durable and long-lasting laptops.
It is said that the laptops will come with Qualcomm Snapdragon processor, similar to the kind used in Android smartphones.
And the battery life can last for up to 20 hours before they are charged again.
These manufacturers include HP, ASUS and Lenovo.
For sure, technology trends of 2018 will beat the imaginations of many.
Smart Homes



Oh okay because you are not at home, then a parcel delivery company staff returns an item brought to your home in your absence?
You will never have to abandon other schedules to stay at home expecting your parcel or message.
Amazon has developed a technological solution which allows a delivery staff to gain entrance into your house and drop the item for you in your absence.
Besides these ones mentioned, there are a couple of other technology trends which we may bring to your notice with time.
You May Like This Also:
(Visited 180 times, 1 visits today)