Have you being wondering how to find duplicates in excel data sheet?
Welcome to talkinfotech.com blog where we help you with tips and guides to fix all your IT issues by yourself.
A couple of times, having duplicate data on your excel sheets is useful but some other times it just makes it harder to understand.
In this article, we will show you how to find duplicates in excel datasheets using different methods also showing pictures of how to do that.
How to find duplicates in excel using conditional formatting
2. Click on Home, point to Conditional Formatting and select Duplicate Values (See figure below for more)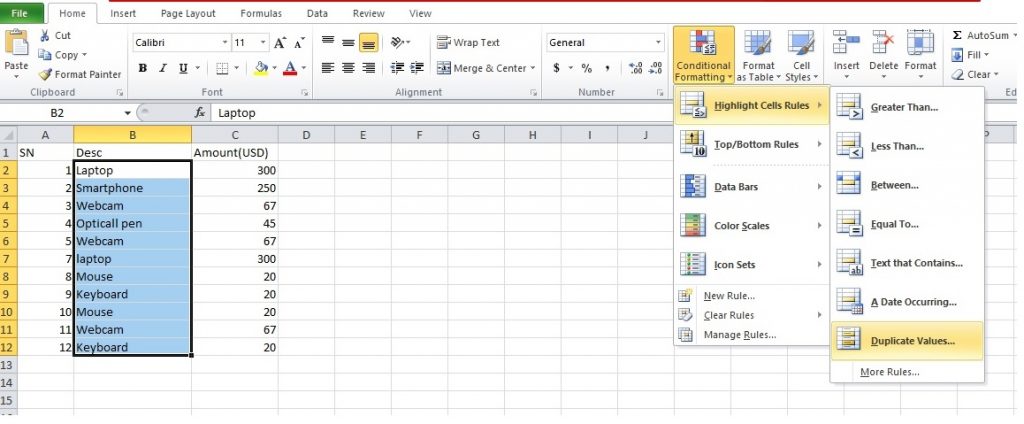 3. Pick the formatting colour you want to apply to duplicate value in the box next to Values with and click okay.
4. In the box next to values with, pick the formatting you want to apply to the duplicate values, and then click Okay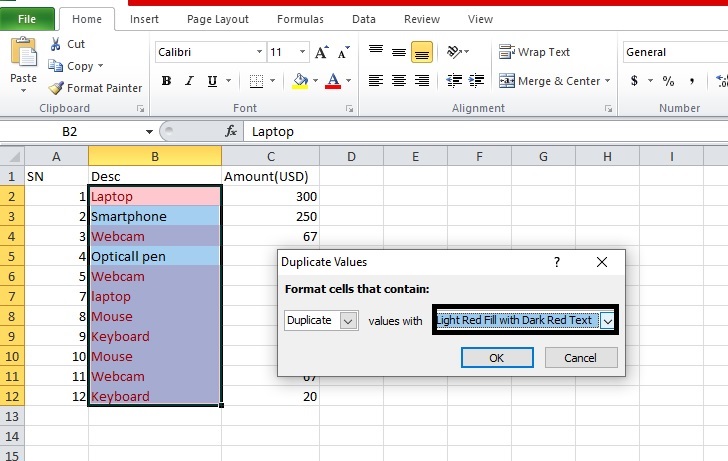 Now that this action has helped you to identify duplicate values, it's now time to remove them.
SEE ALSO:
This is how to protect a cell in excel quite easy
See how easy it is to create drop down list in excel


Remove Duplicate Excel Values Using Remove Command
Please note that once the duplicate values are removed, they become permanently deleted .
Therefore, it is always a good idea to take backup of your excel file before you remove the duplicates.
Also, I advise that you first remove any outline or subtotals from your data before attempting to remove duplicate values
Select the range of duplicate excel values you want to remove.
Again, click Data and point to Remove Duplicates, and then under Columns, check or uncheck the columns where you want to remove the duplicates.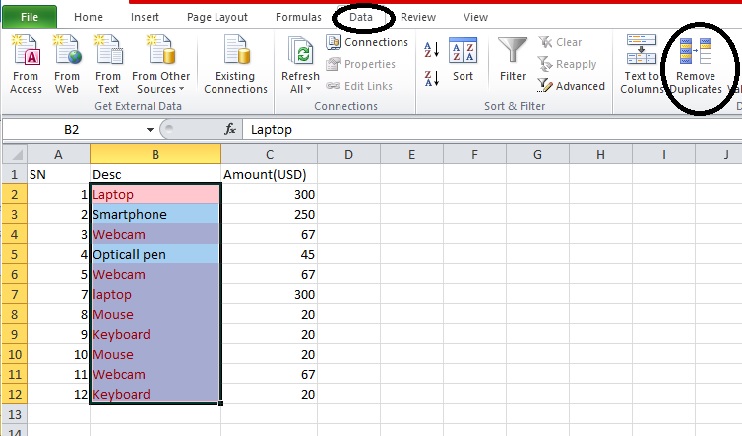 And click on Continue with this selection
Then hit Remove Duplicates button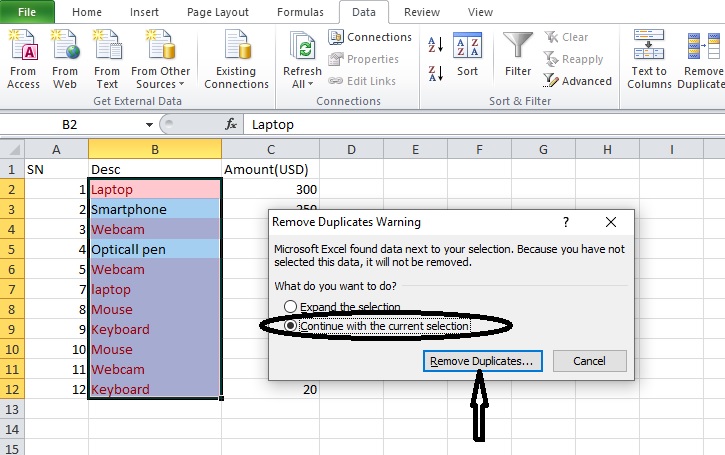 Yes! Your duplicate values have been removed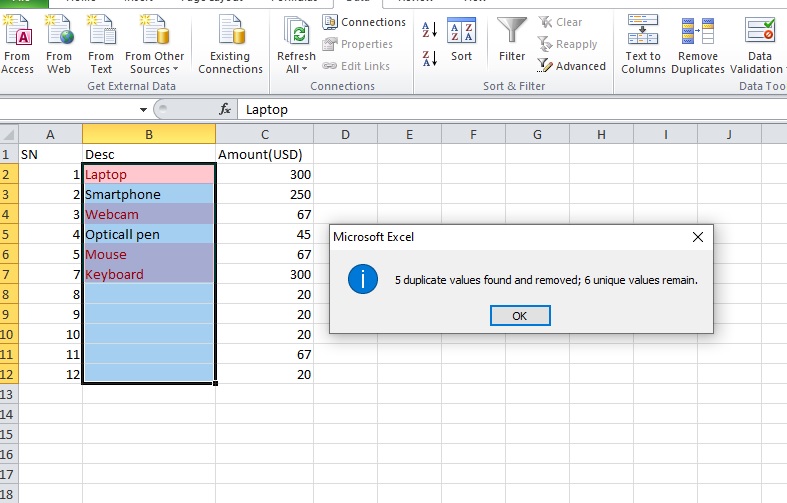 So that is how to find duplicates in excel and remove with less hassles.
(Visited 184 times, 1 visits today)