In this article, we will show you how easy and fast it is to convert YouTube to mp3 format without any hassle.
Mp3 is a file extension and compression method that utilizes the MPEG standard to reduce the size, often by a factor of 12
So to convert Youtube to mp3 just following the steps below:
Go to youtube.com and search the music you will like to convert.
2. After selecting the music you want to convert to mp3, open another browser instance to Google search
3. Type youtube to mp3 and search.
4. Scroll down to MP3Converter.to and click on it. (see figure below)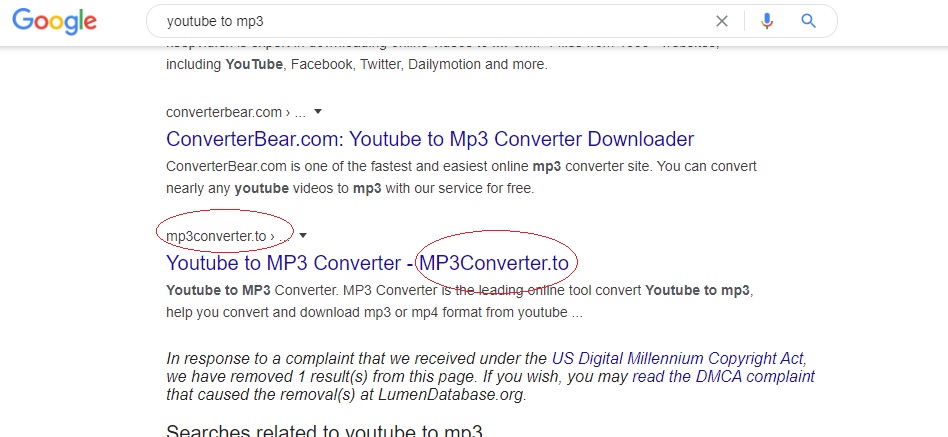 5. Go back to your YouTube music, right click on the music and select Copy Video UR
6. Head to the Mp3Converter.to page, paste the copied URL in the blank field
7. Make sure you select mp3 option under the field where the code is pasted
8. Click on Convert button
9. Wait for a few minutes.
10. Then Click on Download to get the converted mp3 file.
11. Wait for a few minutes for the file to be downloaded
Please note that your waiting time for the file to be downloaded is sometimes a function of the following factors:
SEE ALSO: What is an ai file and how can I open it easily in Coreldraw and others?
i. The speed of your internet
ii. The speed of your device like computer
iii. The size of the mp3 file converted
If your internet speed is great, your computer speed is also fine then with average file size, you do not need to stay for too long for it to be downloaded.
Then after the file must have been downloaded, you have to open the directory or folder where it was downloaded to.
Open to play the file and enjoy your converted youtube to mp3 file!
We do hope this was helpful
Remember to like us and share our post on facebook, twitter and other social media handles to keep encouraging us.
(Visited 66 times, 1 visits today)