Amazon bestseller technology products review has become necessary to guide customers, users and even investors on the list of tech or electronic products that are most likely to fly very high in the year 2018.
With proper awareness, buyers will buy wisely and not be scared of wasting their hard-earned funds on products that will not satisfy their taste.



There are thousands and thousands of sales products in Amazon stores.
Not all products are bestsellers because some others sell faster and quicker which is an indication of high acceptability.
Amazon has got some awesome, affordable and sophisticated tech products for 2018.
Hence it is our pleasure to make a list of few of them and let you know what we feel concerning them.
With these products, you could either buy and use or buy and sell in your country or location to make extra income this year.
So without any further delay, let us start.
Amazon Bestseller Tech Products 2018
AMAZON FIRE TV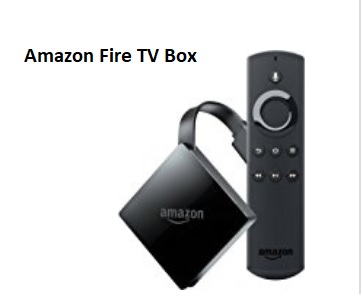 What is it?
Amazon Fire TV is a content streaming device. Takes content (e.g Videos, Audio music, games etc.) from the internet and showcase them on your home TV for your entertainment.
Just read on, later you will understand why this product makes the list of Amazon Bestseller Tech Products in 2018.
It lets you make use of some applications to watch Videos, Listen to Music and play games from the internet on your television.
It comes in two models: Fire TV Stick which is like a data dongle supports 1080p video.
The second is Fire TV Box which supports both HDR video and 4K Ultra HD. It has higher speed and efficiency as well as storage capacity.
How Does it Work?
It transmits videos, music, games and other content from online platforms such as Youtube, Netflix, Hulu, HBO GO/NOW, Sling TV, ESPN, Disney, PBS etc. to your TV.
Fire TV Stick is just plugged to your TV via the HDMI port at the back or side of your TV.
After installation for the first time, you subsequently just have to plug and play.
The Fire TV Box has a small box and HDMI cable through which it plugs to the HMDI slot of your TV and leaving it hanging beside the TV.



The current Prize of Fire TV Stick on Amazon is about $40
I tell you this technology is been enjoyed by thousands of users across the globe today.
ECHO DOT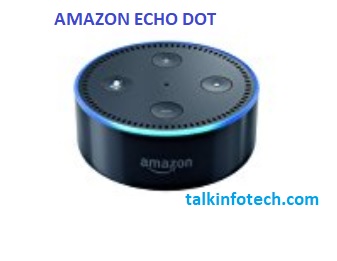 This is a smart speaker device developed by Amazon. It is capable of interaction with humans through the wake word "Alexa".
It can interact with other smart home devices as well through connecting to voice-controlled intelligent Personal Assistant(PA) alexa service.
The device is capable of undertaking the following tasks:
Play music
Provide news
Control smart home devices
Set alarm
Can connect through Bluetooth or via audio cable to speakers to play music through platforms like Prime Music, Spotify, Pandora, iHeartRadio, and TuneIn.
Uses its in-built speakers as a smart alarm in the bedroom.
Hears and communicate with you across the room using far-field voice recognition.
It is capable of control other smart home devices such as lights, switches, thermostats, and more with compatible connected devices from WeMo, Philips Hue, Samsung SmartThings, Nest, ecobee, etc. With these functionalities, the device can as well order for pizza from pizza shop, request cab from Uber and so on.
ANKER SOUNDCORE PORTABLE BLUETOOTH SPEAKERS
This is an awesome device which surely can't miss being in the list of Amazon best seller tech products in 2018.
It displays a revolutionized way of entertainment and relaxation as far as music sound is involved.
This device has wireless features and other great capabilities that will enable you distribute your music sound around your surroundings.
READ ALSO: Here is How to Download Facebook Videos Easily and Fast
Anker Soundcore Portable Bluetooth Speakers has the following powerful features to make you enjoy listening to music and watch videos.
Loud Stereo Sound
Rich Bass
24-Hour Playtime
66Ft Bluetooth Range
Built-in Mic
It's a great wireless speaker for iPhone, Samsung, and other smartphones.



You can purchase it from Amazon and get it shipped to you in your country including Nigeria. Go here for shipping to your country >> Click Me
HP PAVILION 21.5-INCH IPS LED HDMI VGA MONITOR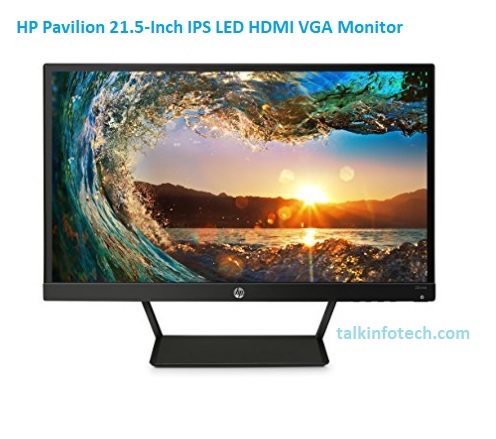 This monitor solves a lot of VGA issues people face using other screens.
It is a hot sell on Amazon because it is quite efficient and stable in performance. It is no doubt qualified to make the list of Amazon bestseller Tech products in 2018.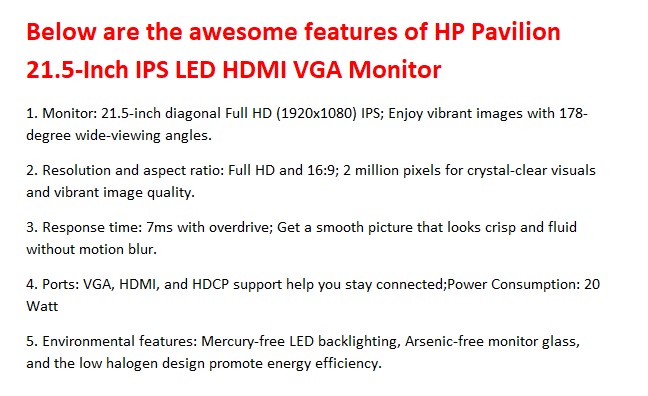 Try any of these products and you will confirm they all qualify to be in the list of Amazon Bestseller Tech Products in 2018.
We will like to hear from you should you have any comment or inputs regarding this article.
You May Like This Too: Here is How to hide your Date of Birth on Facebook



(Visited 162 times, 1 visits today)