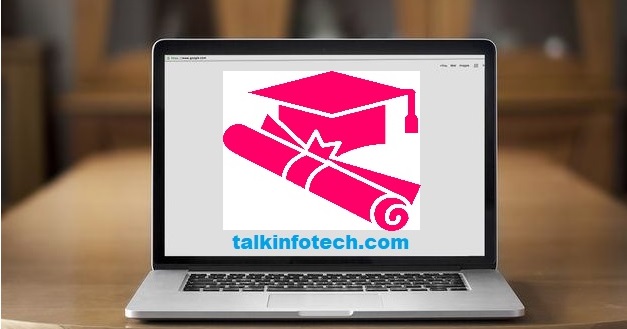 And our list is to give you the best information technology degrees that are highly sort after by employers and captains of industries.
Below are the best information technology degrees to pick from
Computer Programming Degree
This involves obtaining a degree in computer programming.  And computer programming deals with writing computer codes to drive computer hardware and achieve results.
Recently, it is no longer news that software jobs out numbers other IT jobs due to the need to automate systems and business operations worldwide.
The computer programmers are in short supply because there are quite huge programming jobs to be accomplished across the globe,
When you become a holder of this degree and possess the necessary programming skill, you will be hot cake to industries and organisations who will need your services with remunerations.
Cyber Security Degree
Securing the cyberspace is a huge challenge that the world is grappling with in this current IT age.
Someone recently described cyber-hacking as the worst form of terrorism bedeviling the world.
Big organizations now invest heavily in the area of cybersecurity and that also include hiring cybersecurity experts spending millions of dollars.
Therefore, cybersecurity as one of the very best information technology degrees will continue to be relevant in the job space for decades.
Cloud Computing Courses
There are a couple of degrees of Cloud computing as an information technology area. Cloud computing is about offering information technology services through the use of the internet.
Hardware, software, database, network etc can be offered as a service and either shared or privately granted access to in the concept of cloud technology services.
This area of Information technology is seriously gaining prominence, especially in most recent years.
Having a degree in cloud computing puts you in a highly advantageous position because companies all over the world are beginning to imbibe and embrace cloud computing as an alternative to other IT platforms.
Artificial Intelligence Degree
Artificial intelligence is another very hot area of information technology that makes a degree in it something worthwhile.
Artificial intelligence is making the list of our best information technology degrees people need to check out to study because it is a huge aspect of the industry that organisations are welcoming with open arms right now.



A situation where robots are now deployed to take the place of humans in certain tasks and assignment thereby cutting cost, reducing human dangers, and minimizing wages.
In the nearest future, fuel stations, supermarkets, wine bars, restaurants etc are all going to be manned by robots which are products of artificial intelligence.  So obtaining a degree in this field will strategically position you towards grabbing the opportunities that lie ahead.
Computer Animation Degree
Computer graphics and animations is a very powerful tool when it comes to entertainment and show business. This is an underlying backbone of most movies, musical videos, video games etc today.
It finds its way into the best information technology degrees list of the write-up today because it has impacted the world of entertainment and its knowledge is no doubt in high demand.
This course is a hot sell, so graduating with a degree in it places you in the right career prospect.
Computer Forensics Degree
In this 21st century where crime is the order of the day, computer forensic will definitely make the list of the best information technology degrees to choose from.
The course involves in simple terms, using a computer to detect evidence of computer crimes committed via digital storage media and also preventing future crimes from happening.
For example, computer forensic experts investigate digital storage devices for evidence of a crime committed. Apart from that, they also use computer forensic to initiate civil proceedings and creation of audit trails.
There are several computer crime cases going on daily across the world, hence those with the expertise are needed everywhere to investigate and detect the crime to aid in the prosecution of the criminals involved.
      3D Animation Degree.
3D Animation course is another powerful IT course that for years now have been doing very well in the industry and will continue to do so in many decades to come.
When you watch cartoons, you are watching a product of 3D animation works.
When you appreciate building models rendered to picture reality of how the structure and environment will look when completed, you are consummating 3D animation product.
I can go on and on, but just know that 3D computer animations are here to stay due to its usefulness in current trend in other computer products such as advertising as well.
Hence, acquiring a degree in the course presents you with a bright future in terms of career.
Generally, it is crucial I emphasis that just having a degree in any of these courses does not guarantee career success, but acquiring the practical experience and the necessary expertise through practical skill training and hands-on work experience is key.
With this info, I am sure you would have been more properly guided in choosing an IT course with a bright career chance.
You can leave us a comment on what you think about this article.


(Visited 284 times, 1 visits today)